Trackd is the platform where artists create and audiences discover.
Join us in our music social revolution; making artist collaboration as easy as sending a text.

With a growing user base of over 250,000 users in 161 countries, we are creating new opportunities for artists and fans together.
Music is a booming industry worth $180Bn globally and with the streamed music market share growing by 34% in 2018, it now accounts for over half of recorded music revenue.
We think it's time the ability to record and share tracks caught up, putting the power and the revenues back in the artists' hands.
Our community has played a crucial part in making Trackd what it is today. Now we're at the next stage in our journey - and we'd love to invite you all to be part of it.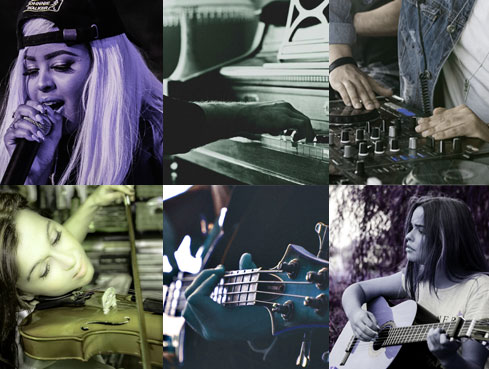 In 1968 in the middle of London's Soho, Trident Studios, the world's first 8 Track Studio, was born. Founded by brothers Norman and Barry Sheffield, Trident inspired The Beatles, David Bowie, Elton John and The Rolling Stones. Trident discovered and signed Queen.
Trackd Founder Russell Sheffield and his brother Justin, grew up
around Trident and are bringing the spirit of this musical behemoth
into the present.
Our simple and intuitive design enables artists to quickly jot down their inspiration and share with fans whenever, wherever. Rising stars Blossoms recently did this and shared their Trackd creations to 20,000 fans.
And legends such as Dave Stewart (Eurythmics) are choosing to invest in us and help inspire the next generation of rising stars.
Oh, and Apple love us - featuring us as as Best New App.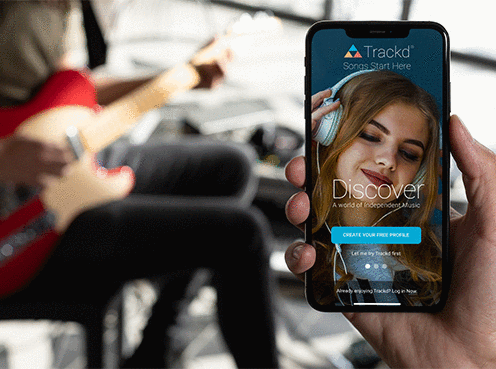 Become part of the revolution!
We're now crowdfunding this small raise to enable us to kick start this next exciting phase of our growth, accelerate the company and launch new products into new markets.
‍
We intend this campaign to form part of a larger planned
raise in 2020.
‍
In the meantime, we've reserved an allocation for you, our community,
‍
So join us and become part of the revolution.
Pre-register for exclusive early access to our crowdfunding campaign on Seedrs!
When investing, your capital is at risk. For information about how we use your personal data, please see our Privacy Notice.
Investing involves risks, including loss of capital, liquidity, lack of dividends and dilution, and should be done only as part of a diversified portfolio.
This form has been approved as a financial promotion by Seedrs Limited, which is authorised and regulated by the Financial Conduct Authority. By completing this form you are agreeing to comply with and be bound by our Terms of Service, which together with our Privacy Policy, govern Seedrs's relationship with you in relation to your use of the Website.